PERSONAL LIVE BREAKS!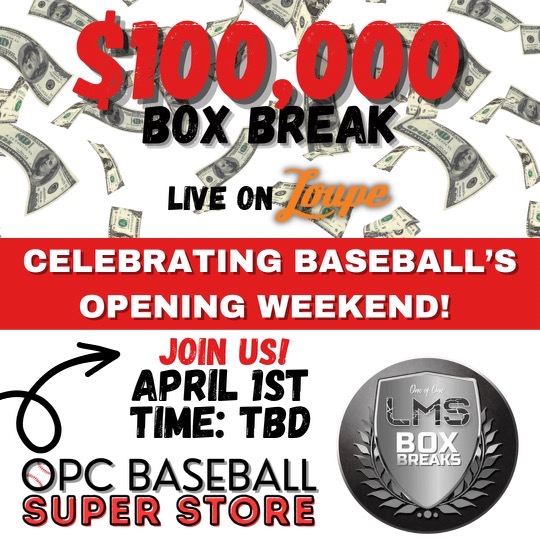 Biggest baseball break ever on LOUPE(Download the app on your phone) will take place April 1st,2023.
OPC Baseball and LMS Box Breaks will team up for the break event.
This will be "Pick Your Team" format and teams will be available early next week.
This break will consist of higher end products from 2017-2022. We will be hunting
rookies and autos of Judge, Ohtani, Soto, Acuna, Vlady, Jrod and many more!
We will have multiple cases on Immaculate, Bowmans Best, National Treasures,
Optic Choice, Brooklyn Collection and more!!!
There will be 3 breaks in total to keep the teams as affordable as possible. Each
break will have approximatly 250 Auto cards!!!!